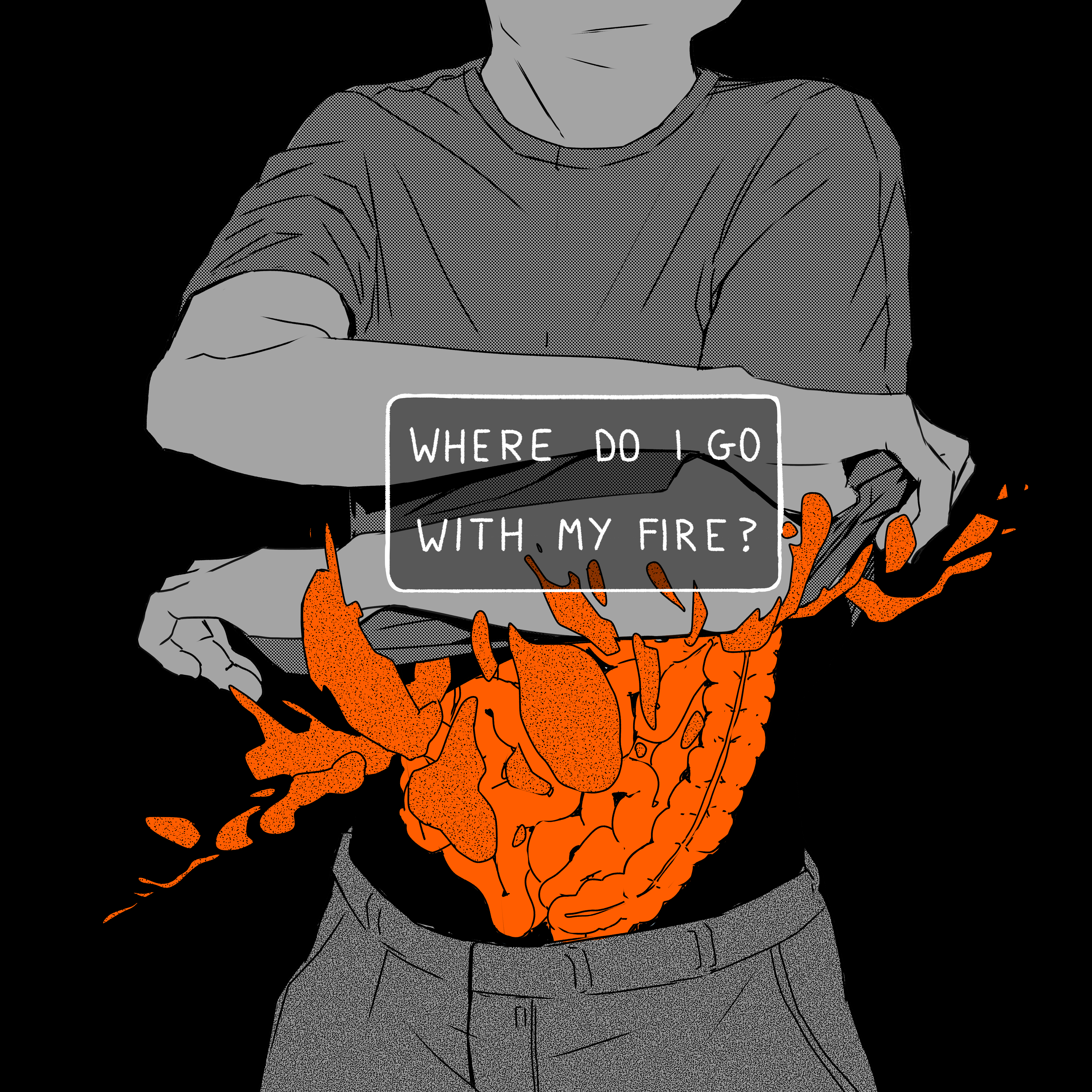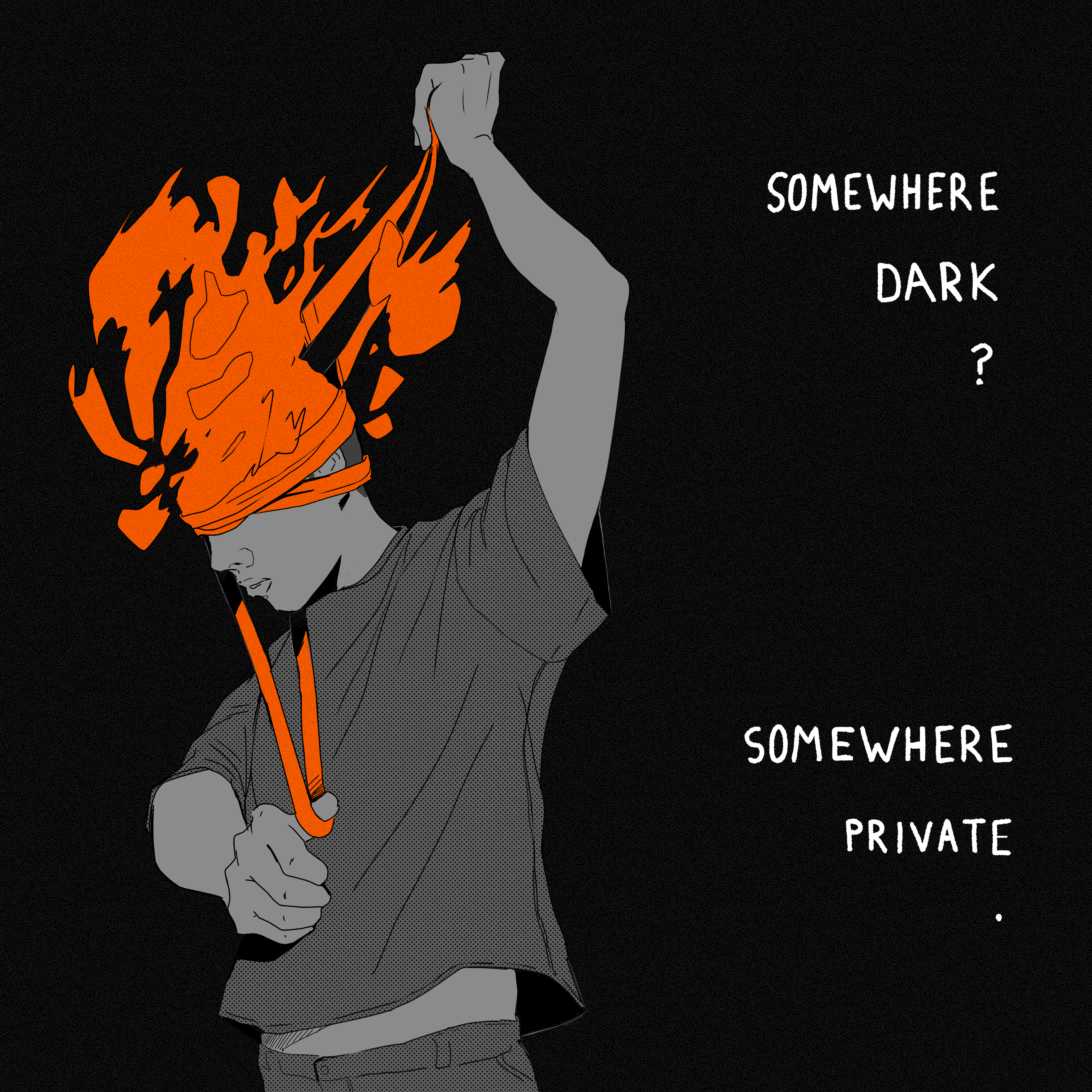 Where Do I Go With My Fire?
---
Client:
Dichotomi Mag
Publish Date: 2021
︎Project Link
A comic for Dichotomi Mag, an Australian digital publication.
A reflection on the experience of being unfamiliar with the limits of one's own safety—illustrating the volatility of care and violence as they fight for dominance in the body.